Gutters need Cleaning?
Our gutter cleaners in Camberwell are fully trained to the highest standard of gutter cleaning. All our gutter cleaning work is undertaked in a professional and efficient manner. Blue Sky Guttering offers gutter cleaning prices which are very competitive - at your request we will email you a free quote for your gutter cleaning service.
Blocked Gutter Cleaning
Our Gutter-vac system provide a reach of up to 45ft which can suck debris from your gutter which is then disposed of by us for you. Blue Sky Guttering clean all types of residential and commercial property throughout Camberwell.
Gutter Cleaning Camberwell
We are proud to offer a safe, environmentally compliant service with the upmost quality and care.
We operate our gutter cleaning service thoughout the Camberwell areas
Gutter cleaning helps avoid costly repairs and damage to your roof. Gutter systems should be ideally thoroughly cleaned twice a year.
We will ensure all our prices are competitive and you receive the highest standards for your gutter cleaning, gully and downpipe cleaning in all areas of Camberwell. Leaking gutters or water overflowing from blocked gutters can run down walls causing damp in the building. From the information you supply we can give our customers an instant and accurate fixed price for gutter cleaning and repairs by email. Our charges are very competitive and offer superb value for money. The price you are quoted is the price you will pay as there are no other hidden charges.
Our Gutter Cleaning Unique Service
Residential customers in Camberwell contacting Blue Sky Guttering for a quotation will be given an all inclusive fixed price either by phone or email.
We visit all Commercial customers and residential customers in Camberwell and surrounding areas with large properties or an unusual access problem, quotation will then be emailed within 24 hours.
Our 2 man teams operate from large sign written vans which are extensively equipped.
Each team carries at least 6 various types and sizes of ladders, gutter vacuums, generators, 100's of gutter/down pipe spares and all the supplies and equipment
that enable the Blue Sky Guttering teams to complete 99.9% of all residential gutter repairs and gutter emptying with one visit.
Payments are convenient too, our teams carry card payment machines and can accept card payments on completion of work, again making Blue Sky Guttering unique.
Health & Safety is an important part of any business and we ensure that all our Health and Safety procedures are in place. Blue Sky Guttering Ltd use only IOSH and NEBOSH certified personnel to prepare Health & Safety Documentation and have many years of experience in all aspects of effectively managing Health & Safety.
Blue Sky
*12 month Guarantee
Our guarantee is simple - to reassure you in our ability to offer complete satisfaction and to alleviate any doubt we give every customers who order a gutter clean and repair service a
FREE 12 month no quibble guarantee.*
In the event that your gutters block, leak or overflow within 12 months following a gutter clean and repair by us, we will call back and clear the blockage, leak or overflow free of charge.
* Subject to site survey & type of service. See terms and conditions for full details.
We have been Checkatrade members since January 2011 and have received over 1000 customer feedback reports with an average score of 9.9 out of 10.
Checkatrade supply you with up-to-date information on trades and service providers, helping you make informed decisions on whom you employ.
At Blue Sky Guttering Ltd we cannot change or select the vetting details or feedback - this comes unbiased from Checkatrade's database.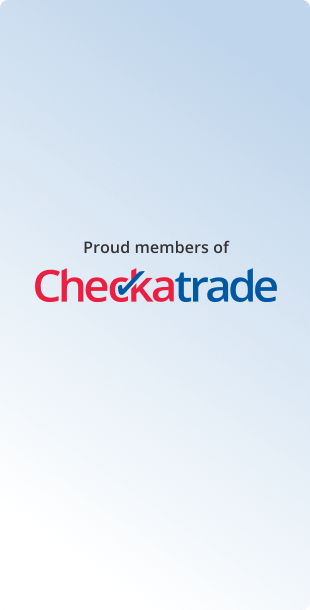 Blue Sky Guttering - The Consumers Choice for Gutter Cleaning & Gutter Repairs in Camberwell
At Blue Sky Guttering Watford we have recently successfully completed the rigorous vetting process of Which? Trusted Trader resulting in Blue Sky Guttering being rewarded with an endorsement from this organisation. Together with our endorsements from Checkatrade,
We are delighted to achieve these endorsements as it reflects all the hard work everybody at Blue Sky Guttering puts in to ensure we provide an exceptional service to all our customers. Consumers can now make an educated choice as to who delivered their gutter care based on independent research undertaken by trusted and established organisations.
At Blue Sky Guttering we take great pride in delivering the highest level of customer service.
Being endorsed by these well respected organisations gives our customers and potential customers piece of mind that they are having their gutters repaired or emptied by someone that is highly experienced and will complete the task using the correct methods and techniques.
Blue Sky Guttering Health & Safety
Health and Safety is an important part of any business, working together with our consultants at H & S Direct we ensure all our health and safety procedures and training records are in place and updated regularly.
We are members of:
IOSH, Institution of Occupational Safety and Health
Safecontractor
Constructionline accredited and approved
We have an on going Health and Safety training program and audits are regularly carried out.
We are fully IPAF trained, experienced and licensed to use powered access equipment.
Our client`s have complete peace of mind when choosing Blue Sky Guttering Ltd.
Blue Sky Guttering fully ISO 9001 2008 certified.
A prestigious award for quality.
Alan Baskerville who undertook the assessment for Certified Quality Systems, paid particular tribute to "the investment in people and training that enables Blue Sky Guttering to provide an efficient service to their customers"